days
Hours
Minutes
Seconds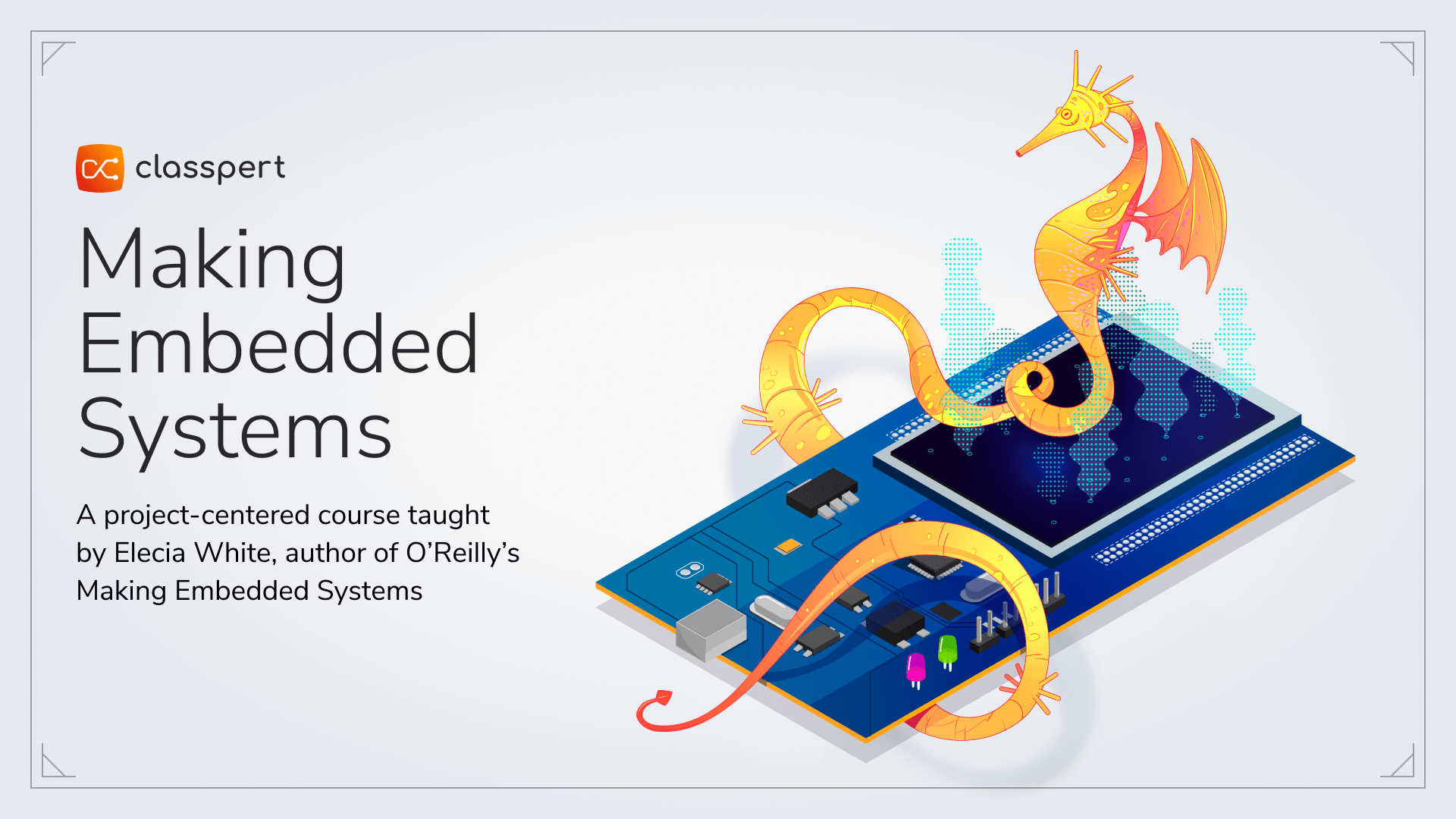 Making Embedded Systems with Elecia White - Giveaway
Subscribe to the Embedsys Weekly newsletter below to have a chance to win a free seat in the third cohort of Making Embedded Systems .
It kicks off on Aug 20th, 2022! This is a chance to have Elecia White, author of O'Reilly's Making Embedded Systems and host of the popular Embedded podcast, as your instructor.
In this project-centered course, you'll learn practical, real-world skills that even college courses won't teach you. You'll walk away from it with the ability to build production systems and work professionally as an embedded systems engineer!!
Subscribe to the Embedsys Weekly newsletter before Aug, the 19th at 00:00 The winner is selected randomly with this online random number generator . Each subscriber number is his line number in a file shuffled with the command shuf embedsyslist > shuffled-embedsyslist
No spam, ever. Unsubscribe without hurdle whenever you want